Russia Enters New Era of Stagnation
If found guilty, the 30 detained activists could face a maximum punishment of 15 years in jail. They will be charged according to Section 3 of the Criminal Codes Article 227 (piracy committed by an organised group, Interfax quoted a law enforcement source as saying on Tuesday. AFP reports that the protesters are in shock over being detained by a democratic state: All but four of the activists are non-Russians from countries including Britain, the United States, Finland and Argentina. Russia has jailed the activists from Greenpeaces Arctic Sunrise protest ship without charge pending an investigation into alleged piracy, after several scaled a state-owned oil rig on September 18. The activists have complained of cold cells and a lack of suitable clothing and food, said Irina Paikacheva, the head of a state-connected regional prisoners rights watchdog. Many of them are in a state close to shock, she told AFP after visiting the prisoners. They had never expected that they would face such consequences for their peaceful protest in a democratic state. I think I see the disconnect here. If Greenpeace expected the authoritarian Russian government to react in a similar manner as Western democracies, well, they simply havent done their homework. This is the same government that has imprisoned a female punk-rock band to a two-year sentence for criticizing Vladimir Putin. Their hunger strike ended today , by the way, with no concessions from the Kremlin: The Russian Federal Penitentiary Service says that an imprisoned member of the punk band Pussy Riot is ending her hunger strike nine days after it began. The service told the state news agency ITAR-Tass that Nadezhda Tolokonnikova was in stable health after ending the hunger strike on Wednesday. An opposition leader who said he had spoken with Tolokonnikova also tweeted that she was ending the strike. Interfering with Gazproms operations is a more serious manner than insulting Putin.
Russia's Budget Plan Shows Dividend Increases Delayed to 2016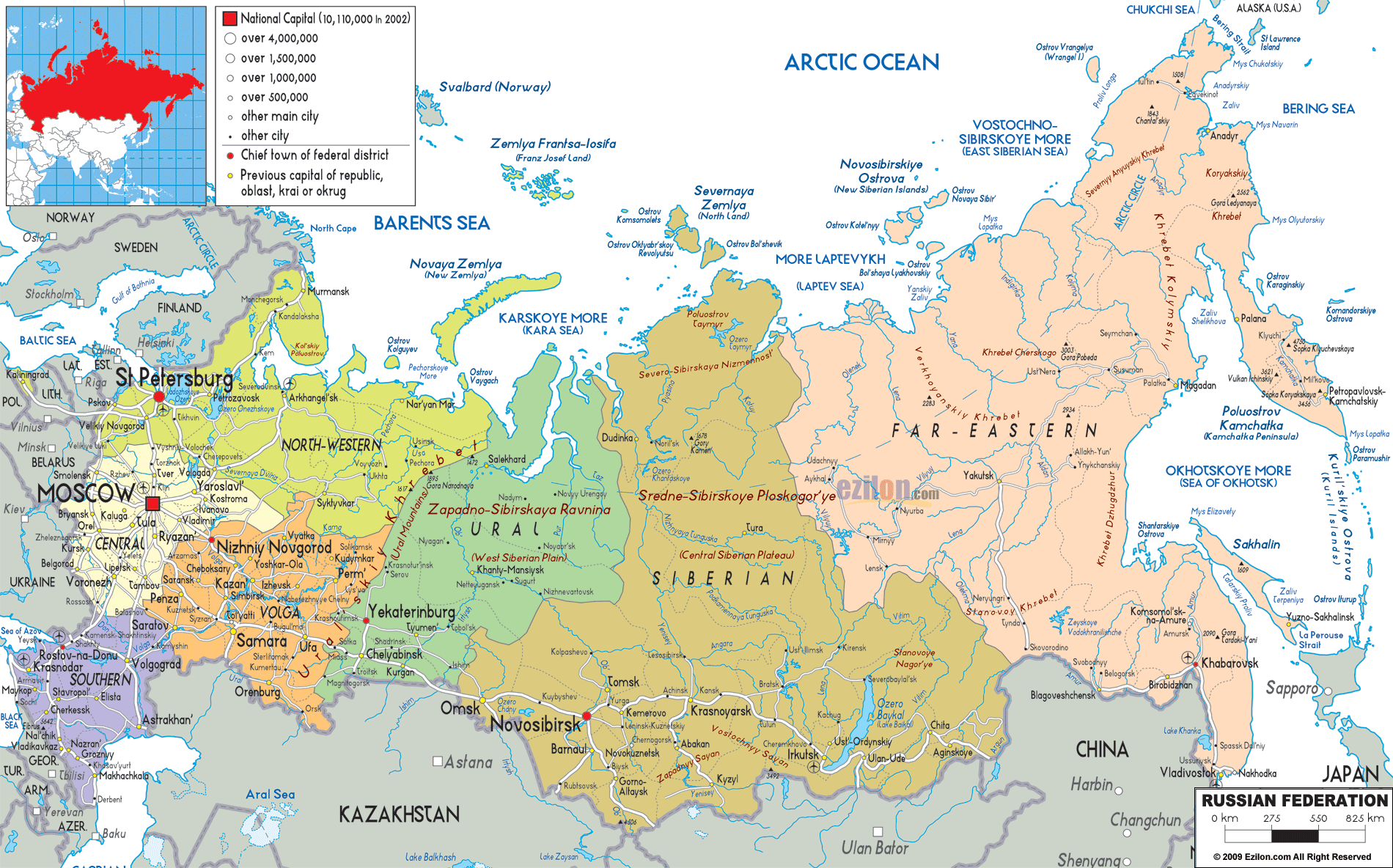 The draft budget on the State Dumas website shows estimated payments for 16 companies, including oil pipeline monopoly OAO Transneft, telecommunications operator OAO Rostelecom and airline OAO Aeroflot. Russia is weighing dividend increases to help attract investors and balance the budget after President Vladimir Putin pledged to boost social spending. The government is freezing price growth next year for monopolies including Gazprom and Transneft to fight inflation, while Putin today told state companies to maintain investments to pull the economy out of its slowest growth since a 2009 recession. We are disappointed and hope the government will speed up the dividend reform, Lev Snykov, a partner at Greenwich Capital in Moscow, which holds Russian stocks including Gazprom, said by phone today. The investment attractiveness of state-owned energy companies will clearly suffer should the RAS-based dividend policy remain for longer. Gazprom dropped 1.6 percent to 143.35 rubles, while Transneft sank 1.5 percent and VTB fell 1.3 percent. The government will set companies payouts on an individual basis during the transition period in 2014 and 2015, according to Nikitina. Gazprom, the worlds biggest natural gas producer and Russia s gas pipeline owner, and Transneft plan to pay out 25 percent of 2013 net income under Russian accounting standards. Gazprom said earlier this year it would switch to basing distributions on international-standard profit from 2014, after previously saying it was aiming for the 2013 financial year. A move to international standards isnt realistic before 2015 or 2016, Transneft President Nikolay Tokarev told reporters today in Astrakhan. VTB Chairman Andrey Kostin said yesterday that the bank isnt against paying out 35 percent of net income. German Gref , the head of OAO Sberbank, said last week the lender, majority owned by the central bank, would need additional capital to meet the requirement or may slow lending, according to Prime news service. Gazprom spokesman Sergei Kupriyanov wasnt immediately available for comment.
"We are at a crossroads," Medvedev wrote. "Russia can continue going forward in slow motion, with economic growth close to zero, or it can take a serious step forward." The second path "is fraught with risk," while the first "leads to a precipice." Few economists would argue with the diagnosis. "The head of the cabinet has largely learned to name the correct reasons for the country's predicament," Maxim Blant wrote on the opposition website ej.ru. Sergey Aleksashenko, director of macroeconomic studies at Moscow's Higher School of Economics, agreed : "It's a good thing that this has at least been said." The biggest flaw in Medvedev's lengthy program, critics said, was the paucity of solutions. All he offered was a slowdown in tariff increases at Russia's state-owned utilities and some small-business support in the form of tax breaks, loans and government contracts. He also expounded on the need to turn Moscow into an international financial center. "And that's it," Aleksashenko wrote. "What about safeguarding property rights and the quality of the judicial system, shrinking the state and using government resources effectively, what about privatization and infrastructure?" Medvedev's article does not contain the word "corruption" or mention capital flight, expected to reach $70 billion this year. It offers no specific measures to foster competition, the focus of the latest World Bank report on Russia. "Every month the Russian Statistics Committee surveys 25,000 entrepreneurs, trying to find out what obstacles they face, and every time they give the same answers: taxes, bureaucratic pressure, corruption," Igor Nikolaev, head of strategic analysis at the audit firm FBK, told the web site Expert Online. "How long will the government close its eyes to that, merely pretending that it's doing something?" Some worry that Russia could be entering a new era of stagnation — a term most associated with the tenure of former Soviet leader Leonid Brezhnev. "A crisis is a situation you can enter and exit, but stagnation is a situation with unpredictable consequences," said Economics Minister Alexei Ulyukayev, according to Vedomosti. Both the economy and the bureaucracy seem to be running in place, with the latter unable to take the radical action needed to break the impasse. All power belongs to one man, President Vladimir Putin, who recently indicated that he intends to stay in power through 2024.
This would put the stake sale in a $1.4-1.8 billion range. Alrosa's shares rose 6 percent to 38.5 roubles on Wednesday. "The asset is unique – at the moment Alrosa has no direct peers among public companies," Barclays Capital analyst Vladimir Sergievsky said. De Beers, Alrosa's most direct competitor, delisted in 2001 and is now 85 percent owned by Anglo. "Investors who buy Alrosa shares will get exposure to the consumer sector, which is unusual for mining companies. Demand should be good." Analysts also point to a positive outlook for diamond prices in the longer term, with demand expected to outpace supply towards the end of this decade, as existing mines age with new deposits unlikely. The last major mine was discovered in 1997. The roadshow ahead of the sale is expected to start around Oct. 14, with the deal set to close by the end of the month. Goldman Sachs, JPMorgan, Morgan Stanley and VTB Capital are joint global coordinators and joint bookrunners for the offering. Renaissance Capital is a joint bookrunner.
Russia's Growing Pains Not All Europe's Fault
is poised to overtake Russia as the worlds largest producer of oil and gas this year, if it hasnt already, an analysis by The Wall Street Journal found. Tapping shale rock for oil and gas fueled the comeback, while Russia has struggled to maintain its output and has yet gone for technologies such as hydraulic fracturing that have been key for the U.S. boost in production, the newspaper said. The production boom is reshaping oil markets and eroding the political clout of traditional petroleum-rich countries, the Journal said. U.S. imports of natural gas and oil have fallen 32% and 15%, respectively. Because the U.S. is such a huge consumer of energy, its shift to producing has left more oil and gas available to other buyers. Nations that rely on peddling petroleum for their economic strength and political clout face dwindling market power as a result, it said. The U.S. last year got more natural gas than Russia, the first time since 1982. And it is catching up in pumping crude Russia produced an average 10.8 million barrels a day in the first half of the year. Thats 900,000 a day more than the U.S., but down from a difference of 3 million barrels a day a few years ago, the newspaper said, citing statistics from the Energy Information Administration.
UPDATE 4-Russia to cut stake in diamond miner Alrosa
Others prefer to lay the blame on the Kremlin, including top government officials. A normal growth rate in Russia would be around 3%, but now its growing by half that, at 1.5% this year so far and expected to end the year under 2%. We do not expect any serious improvement in the overall market situation in Russia, said Economic Development Minister Alexey Ulyukaev during VTB Capitals annual Russia Calling! investment conference in Moscow on Tuesday. Investment is shrinking this year. Industrial production has been a disaster, negative in January, February, May, June and July. August IP grew 0.1% on an annual basis. The only thing growing is consumer spending and thats mainly because of rising government wages, which is actually a problem for the government budget because a large portion of Russias economy are state employees. The growth of fiscal volume of goods and services is primarily coming from inflation. Inflation here is around 6.5% currently. Labor costs are up for three years in a row. Russia has had an increasing share of labor in GDP while the share of savings and investments are in decline. That combination of demand constraints and increasing costs be it worker salaries or higher electricity bills has created a situation where the performance of Russian companies are in decline. Take natural gas behemoth Rosneft Rosneft .